What We Do
We provide white labelled veterinary telehealth services for registered pets regardless of time or place.
How We Can Help
By offering our services to your clients you can provide additional support when they need you most. Through initial triage, you can help prioritise appointment spaces and reduce staff pressures with our services.
Speak To Us
No matter where you are or what time it is, there will always be someone to help your veterinary practice and staff. Relieve staff and appointment pressures with our services today.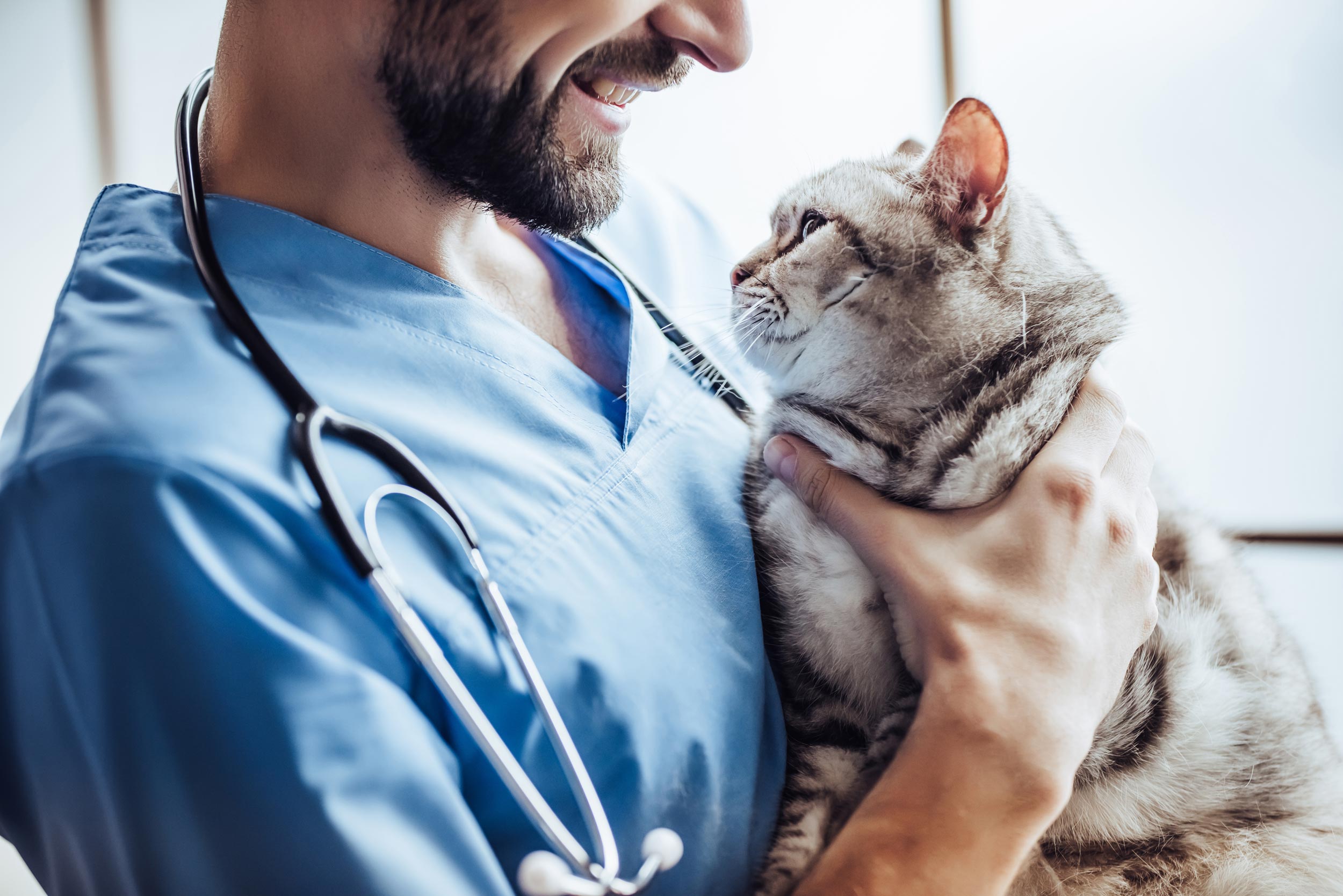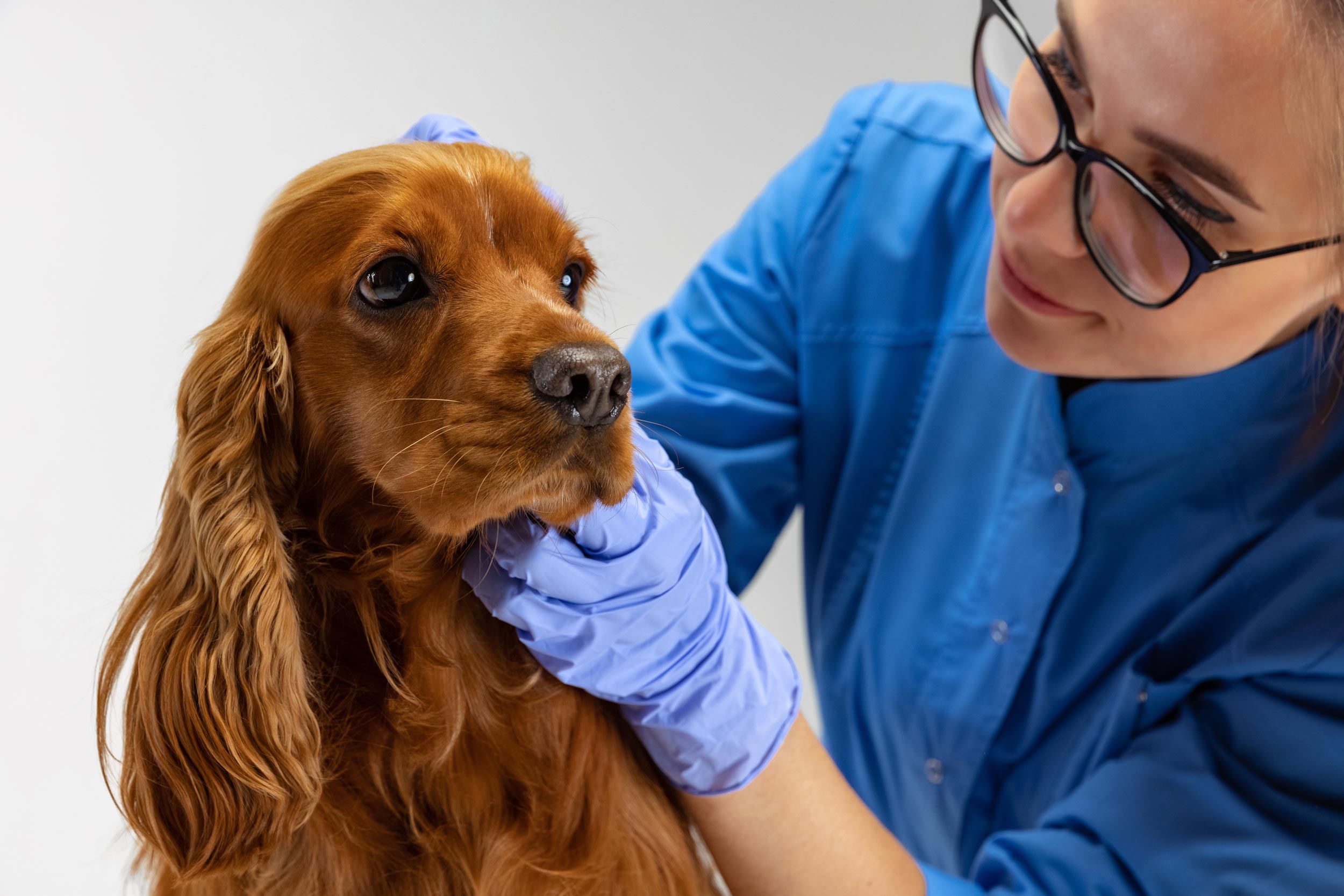 What can Vetfone offer?
Working to meet the pressures of the veterinary industry, our services are here to help you and your patients. Available 24/7, 365 days a year, our experts are just a call away when your clients need assistance. 
Saving your patients money and stress, you can free up appointments for emergencies and essential appointments through our services today.
24/7/365 expert veterinary support
Live web chat vet services
Video call pet appointments
Customisable veterinary marketing materials
Professional veterinary advice
Phone call support available
With 67% of veterinary professionals seeing an increase in the pet population over the last two years, it's now more prevalent that these pets must receive the correct care whenever needed.
Through our services at Vetfone, we can assist veterinary professionals and practices in dealing with this increase and provide an outlet for their clients to use when there are backlogged appointments. 
Over 56% of veterinary professionals are finding clients unable to afford unexpected vet bills because of the cost of living crisis. Consider our services to reduce the chance of unforeseen visits with our easy to connect support and expertise.
Highly trained veterinary support
Streamlined patient communication
Appointments and assistance 24/7/365
In the UK, 8 in 10 people prefer using video calls and messaging over phone calls. That's why at Vetfone, we offer both options to cater to everyone. Whether you need advice or a five point health check on your pet with a veterinary professional, we have ways to suit everyone.
Over 64% of UK residents can't leave the house without a phone, so we ensure our appointments, advice, and support are accessible. Only requiring a We provide veterinary professionals, practices, and pet owners accessible services so they can reach us whenever they need to.
Our mission is to provide our services quickly and efficiently to clear veterinary practice queues with efficient and cost effective advice. We're here to help pet brands, and veterinary professionals do the same.
24/7/365 advanced triage services
Telephone, live chat and video call options
Bookable video consultations
Advanced in-house clinical team
Enhanced clinical pathways
Our entire clinical team are registered with the Royal College of Veterinary Surgeons (RCVS), all with a minimum of three years clinical experience, offering decades of knowledge and expertise. Utilising evidence based clinical pathways to prioritise animal health and welfare, we offer 24/7/365 on demand advanced triage and advice services to provide owners with peace of mind and reassurance.
By using our service as a 'first port of call' for your pet owners, we can reduce the number of unnecessary visits to their vet, whilst still providing a safe, efficient and high quality service to the pet owner.
Our variety of clinical services can be tailored to your business requirements utilising our bespoke IT system and our dedicated veterinary team.
Weight management assistance
Enhanced oral care and mobility advice
Accessible on demand consultations
Our bespoke IT system and 24/7/365 dedicated team of veterinary experts provide a high level and flexible service provision. We utilise phone, video and live chat capabilities to provide a seamless client journey.
Our non-triage services can be used to support and enhance your business model. We can easily flex to help your business accommodate high demand times by providing remote patient clinical triage and advice pathways from the comfort of the client's home. 
Reduce the stress on your staff and improve their wellbeing by letting the dedicated Vetfone team take their overflow or out of hours calls.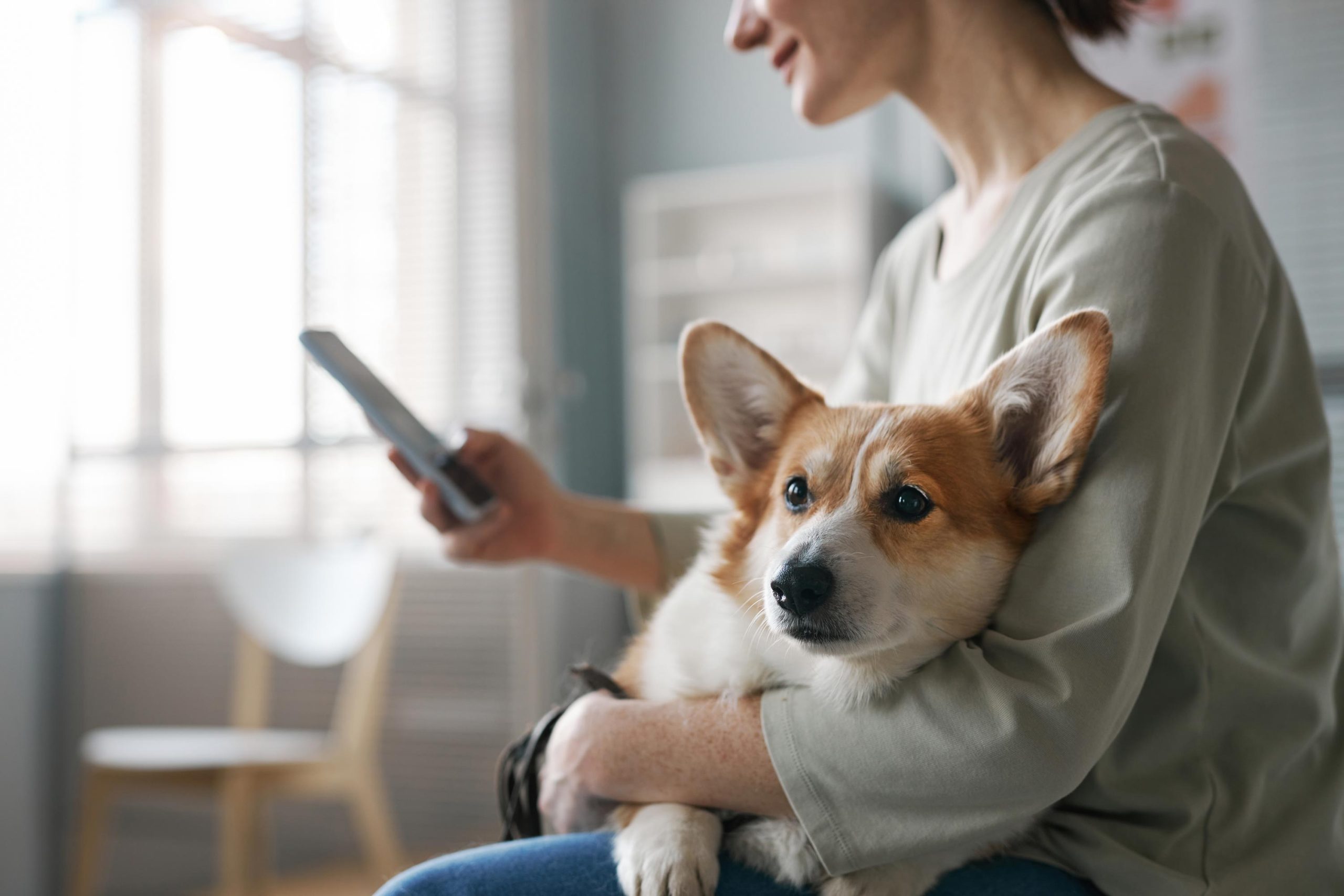 Interested in joining the Vetfone Family?
At Vetfone, our Vets and Nurses are always looking to support and assist pet owners in their time of need. If you share this interest and want to work within the veterinary telehealth industry, look at our vacancies on our website.
Work With Us
Our Vetfone & Telehealth History
2007
Created by The Vet Connection, we support veterinary professionals and pet owners when they need us most. At Vetfone, we are committed to offering accessible support and advice worldwide.
2018
We increased our services to include live chat options during this time. Through this brilliant addition, we can provide greater access opportunities to clients. It also allows clients to choose their preferred contact method.
2019
One year later, we began offering video consultations. This opened the door to providing accurate support and advice for veterinary professionals and pet owners throughout our client base.
2022
Through our bespoke IT system and 24/7/365 point of access, Vetfone can support pet owners with the provision of a flexible on demand service. We utilise phone, video and live chat capabilities to provide a seamless client journey both in and out of hours.
2023
We expanded Vetfone to offer referrals to our in-house expert team. By creating these teams we can provide support from vets and nurses with advanced qualifications and knowledge. They can then provide the most up to date knowledge to pet owners.
Latest Vacancies
No Current Vacancies
Due to phenomenal demand, we currently have no open vacancies available. Check back regularly for vacancy announcements.
Frequently Asked Questions
Where can support and advice be accessed?
Support and advice can be accessed and received through our services in several ways. To tailor to all preferences, we can offer our services through video, telephone, and live chat. In doing this, we can ensure that pet owners and veterinary professionals receive the help they need in the most appropriate and accessible way possible.
We understand the importance of your pet's health and pride ourselves on offering cost, time and access efficient appointments with our experienced team.
What advice and support do Vetfone offer?
Who can access Vetfone veterinary telehealth services?
Where can Vetfone vacancies be found?
Send Us Message